SOLD OUT! Please check out one of these upcoming shows!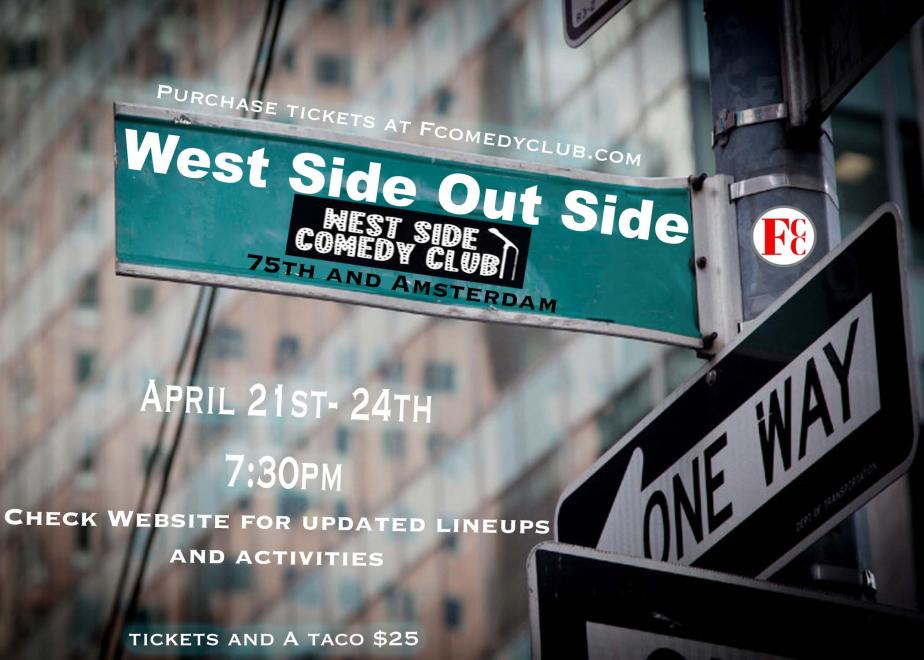 Friday April 23rd, 2021 - 6:30PM
West Side Out Side
F Comedy Club ,New York ,NY
West Side goes Out Side for a four day comedy festival featuring different lineups, different themes but same location April 21-24th.
Wednesday F Comedy Club features best of and past winners for this star studded re launch of West Side.
FP- Felicia Madison and Periel Aschenbrand join forces to bring Funny People together..this week's lineup is Funny women.
John Campanelli and Friends brings his fav friend comedians to this new live show at West Side.
MVP-- our start studded lineup of MVP's...

This show will be socially distanced and masks must be worn at all times (except when eating a taco)

Tickets include a show and a taco. Please come early to check in and get your Playa Betty taco at pick up.