Ticket sales have ended. Please check out one of these upcoming shows!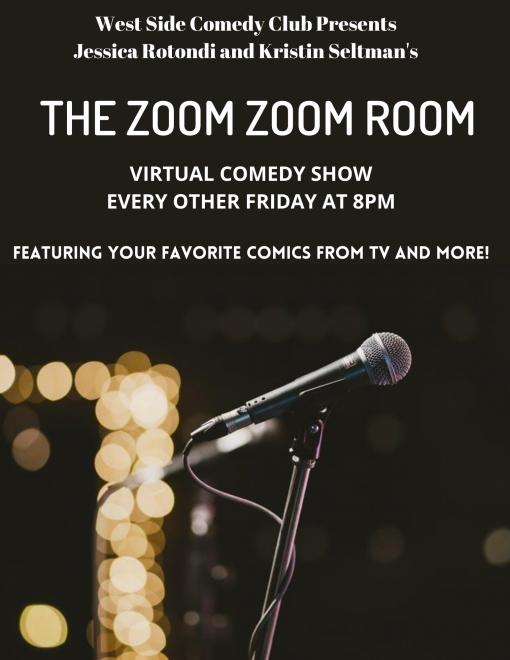 Friday September 18th, 2020 - 8:00PM
The Zoom Zoom Room
F Comedy Club ,New York ,NY
Kristin Seltman and Jessica Rotondi host this weekly stand up show. This weeks line up includes:
Ariel Evans (She Devil)
Meghan O'Malley (Barely Making It)
Kyle Lewis (Amazon)
Casey Bauer (Reductress)
Dave Lester (Speakeasy Standup)
Billy Prinsell (Gotham Live)
and Adrienne Iapalucci ( The Degenerates on Netflix)
LIneup subject to change.