Ticket sales have ended. Please check out one of these upcoming shows!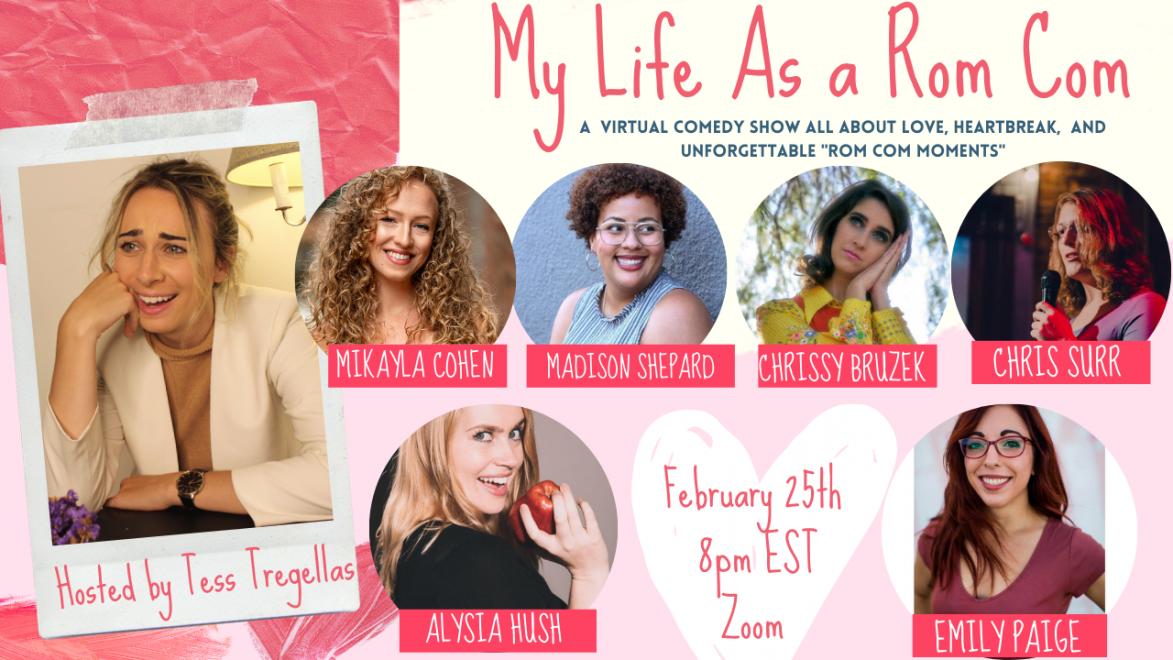 Thursday February 25th, 2021 - 8:00PM
My Life As a Rom Com
F Comedy Club ,New York ,NY
Tess Tregellas hosts this virtual show about love, hearbreak, romance and unforgettable Rom Com Moments. THis weeks lineup includes Mikayla Cohen, Chrissy Bruzek, Madison Shepard, Chris Shurr, Alysia Hush and Emily Paig. Lineup subject to change.