Ticket sales have ended. Please check out one of these upcoming shows!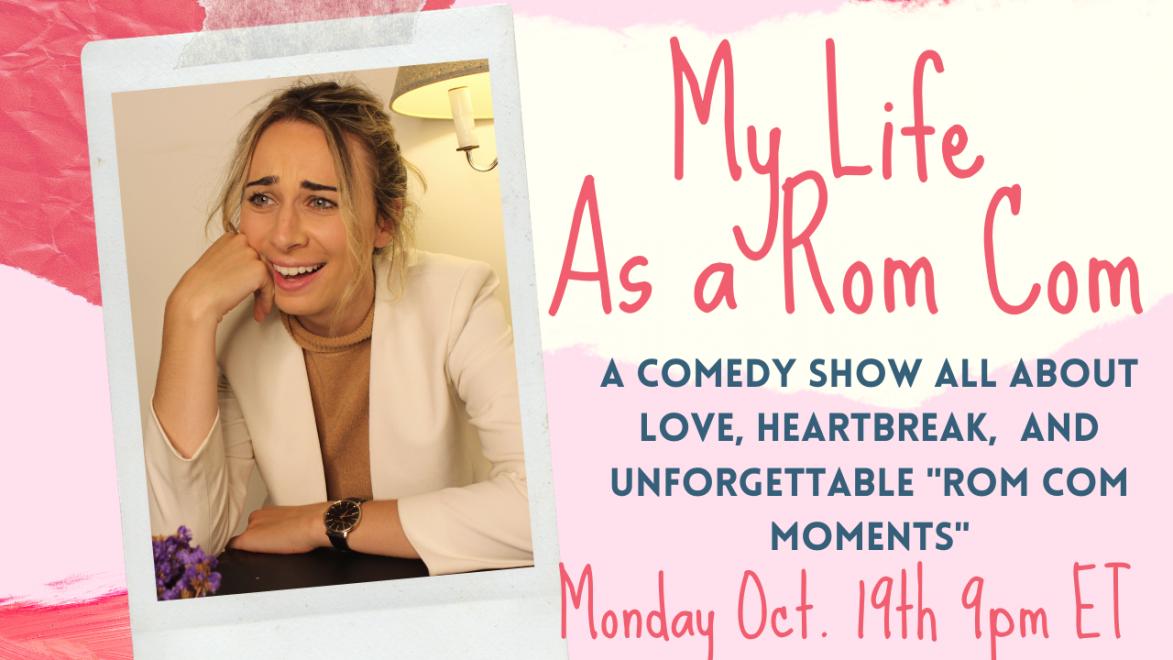 Monday October 19th, 2020 - 9:00PM
My Life As a Rom Com
F Comedy Club ,New York ,NY
'My Life As A Rom Com' is a comedy variety show all about love, heartbreak and those crazy running through the airport, crying in public, kissing in the rain "Rom Com Moments." Hosted by Tess Tregellas, comedian, actor and hopeless romantic, the show hears from comedians, storytellers and musicians to help you believe in love again or at least have a fun night on zoom! This is a free show but bring your knowledge on classic romantic comedies.
This weeks guests include:
Annie Manning
Christopher Morucci
Christain Prins Coen
Robert Newman
Marcus Shacknow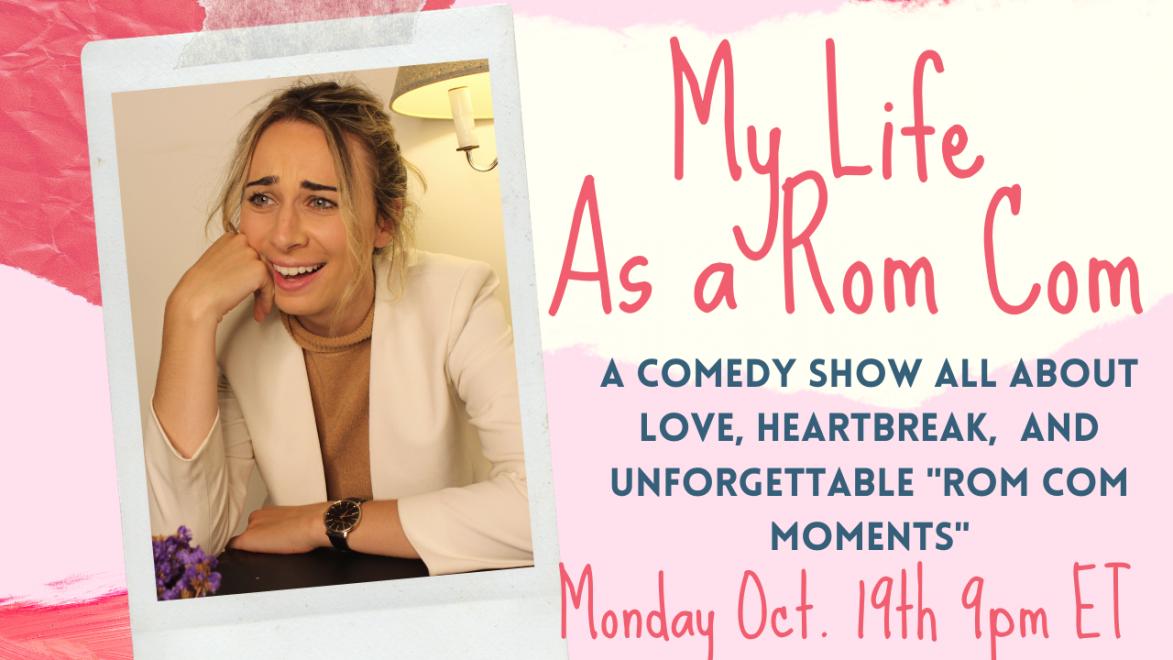 Featuring..