Ticket sales have ended. Please check out one of these upcoming shows!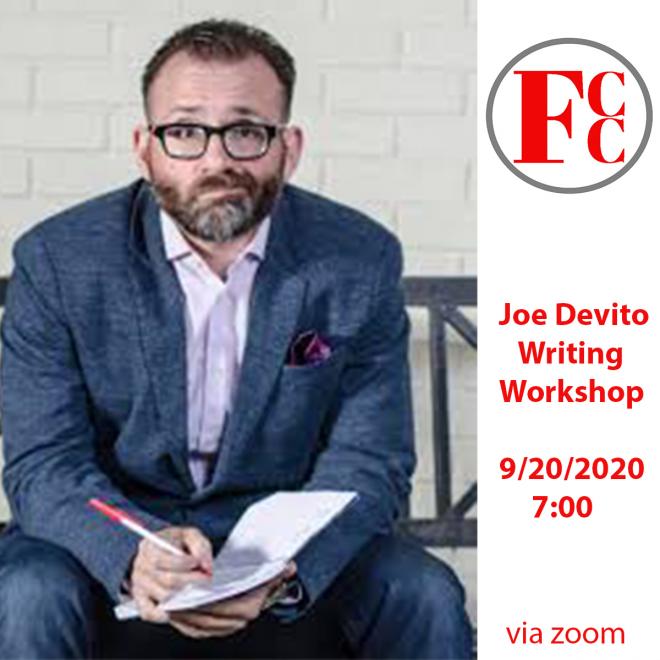 Sunday September 20th, 2020 - 7:00PM
Joe Devito Comedy Writing Workshop
F Comedy Club ,New York ,NY
More, more, MORE!
How to get more laughs from your material.
In this one-day workshop, Joe DeVito will help you go from a comic with "some good stuff" to a comic with a killer act.
You'll learn how to:- Get the most from every premise- Generate new material- Increase your laughs-per-minute with taglines, asides, and word economy.
Enrollment limited to 10 people.Sunday, 9/20 from 7-10pm

Joe DeVito has performed on The Late Late Show, Comedy Central and Last Comic Standing, and has made more than 150 TV appearances as a guest panelist. His special "First of All…" for Dry Bar Comedy has over 2 million views online.
Joe has led dozens of sold-out writing workshops, helping new and experienced comics hone their craft.