Ticket sales have ended. Please check out one of these upcoming shows!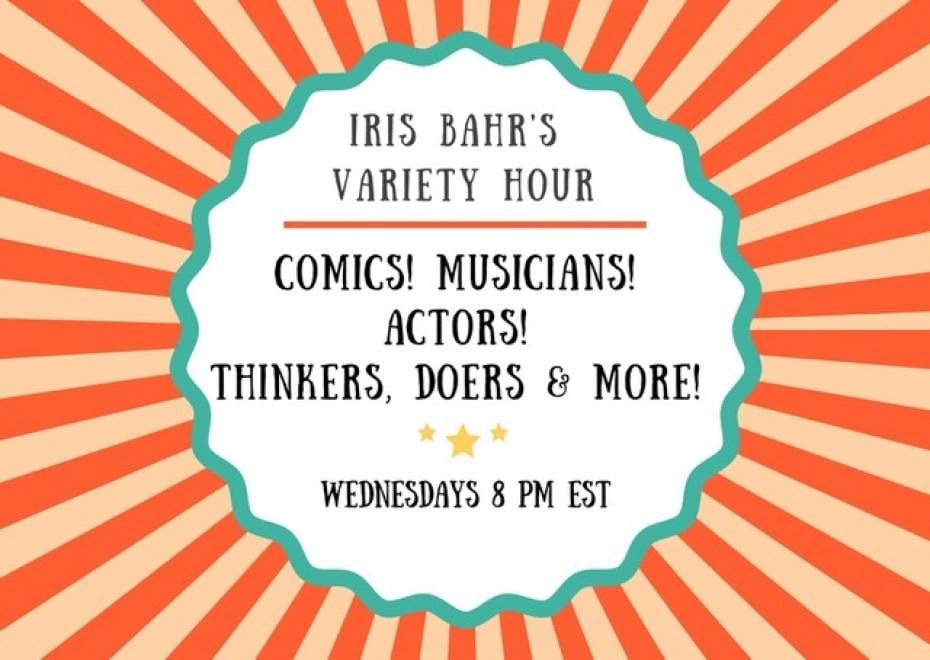 Wednesday August 26th, 2020 - 8:00PM
Iris Bahr's Variety Hour
F Comedy Club ,New York ,NY
Iris Bah'rs Variety Hour featuring comics, musicians, actors, thinkers, doers and more. On Facebook Live. This week lineup includes Rachel Feinstein, Jon Fisch and more. Lineups change weekly.