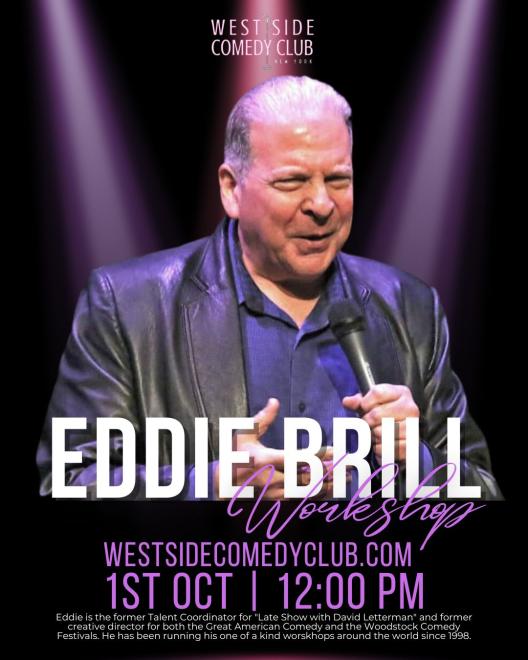 Sunday October 1st, 2023 - 12:00PM
EDDIE BRILL COMEDY WORKSHOP
F Comedy at WSCC, New York, NY
6 hour intensive workshop wher eyou recieve individual coaching on the spot with Eddie, as well as from fellow classmates:allowing for a unique student-teacher persepective in the process of building a firm foundation for you to easily understand how to truly be yourself onstage. This is an exclusive workshop for comedians that have already taken classes at West SIde or have participated in our New Talent Program. All applicants must be approved. Please purchase your seminar and we will be in touch to confirm.

Eddie is the former Talent Coordinator for "Late Show with David Letterman" and current creative director for both the Great American Comedy and the Woodstock Comedy Festivals. He has been running his one of a kind worskhops around the world since 1998.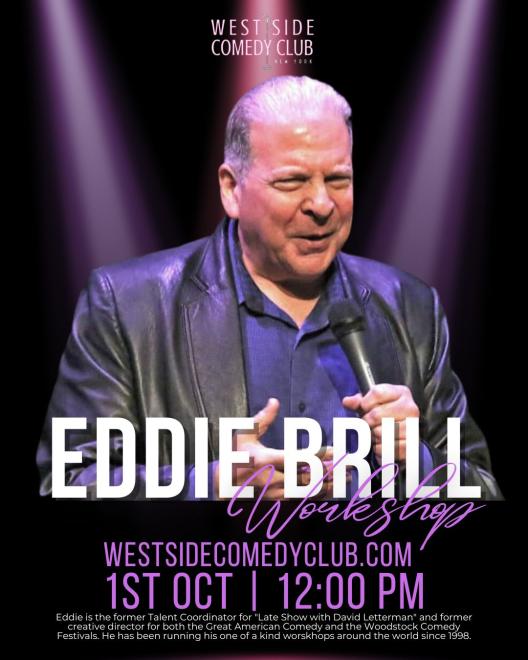 $125.00
Tickets
Requirements :
2 item minimum per person in the showroom
20% gratuity added
16+ only
No refunds or exchanges.
Individual comedian appearances subject to change without notice.
Show at . If not seated by showtime it may result in loss of seats.
NY State Tax (0%) additional
ALL SALES ARE FINAL
Note: This event is at our
More Info >>">F Comedy Club
location