Ticket sales have ended. Please check out one of these upcoming shows!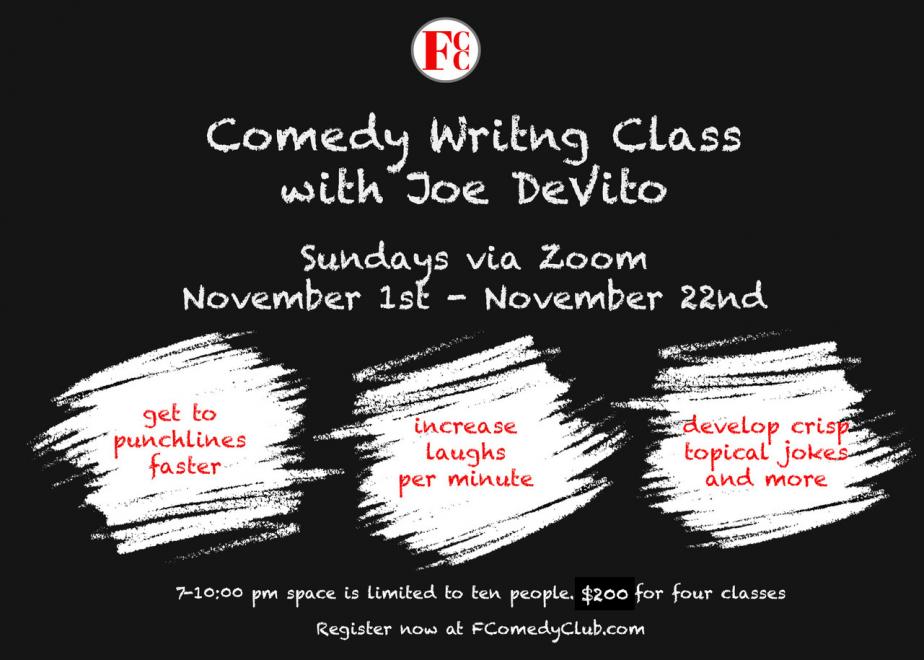 Sunday November 1st, 2020 - 7:00PM
Comedy Writing Workshop
F Comedy Club, New York, NY
COMEDY WRITING CLASS

"Get it in WRITING"

Are you ready to get big, consistent laughs with an act that represents your unique point of view? It's easy with the writing techniques in this targeted, four-week class.

You'll learn how to:
- Turn observations and stories into stage-ready material
- Get to the punchline faster using editing tips
- Increase your laughs-per-minute with tags, asides, and word economy.
- Develop crisp, topical jokes that work in front of a live audience and on social media.

This class is perfect for comics, writers, and anyone who wants to express themselves with confidence and humor.

Sundays 11/1, 11/8, 11/15 and 11/22 from 7-10pm
Enrollment limited to 10 people.
$200

Joe DeVito has performed on The Late Late Show, Comedy Central and Last Comic Standing, and has made more than 150 TV appearances as a guest panelist. His special "First of All…" for Dry Bar Comedy has over 2 million views online.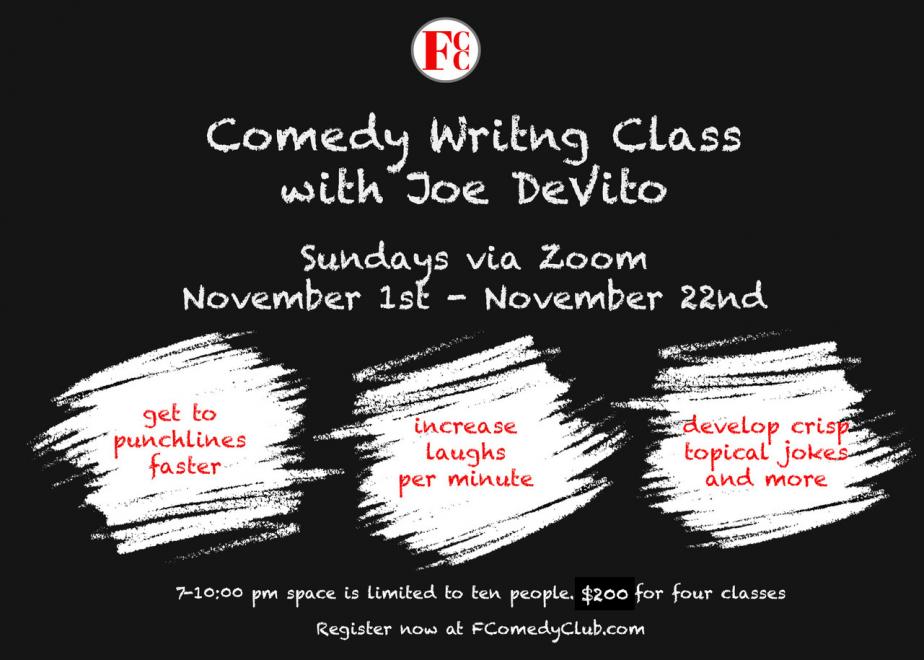 $200.00
Tickets
Requirements :
NY State Tax (0%) additional
ALL SALES ARE FINAL