Ticket sales have ended. Please check out one of these upcoming shows!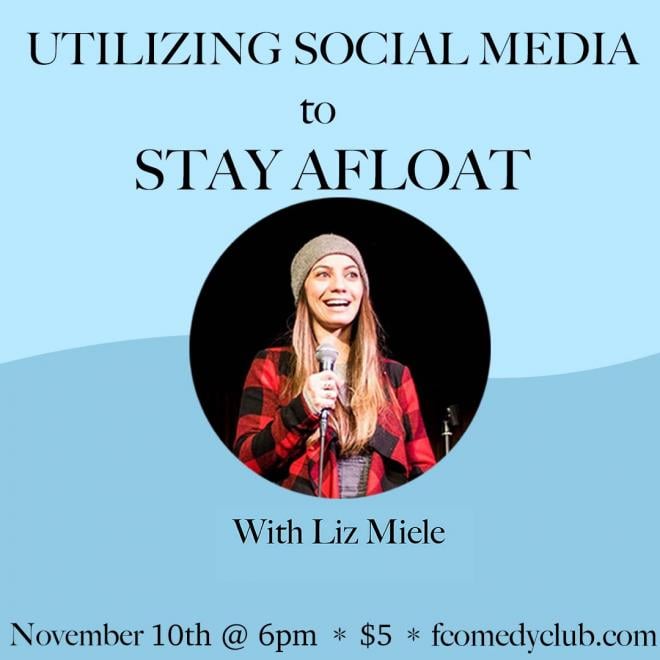 Tuesday November 10th, 2020 - 6:00PM
Utilizing Social Media to Stay Afloat with Liz Miele --VIA ZOOM
F Comedy Club ,New York ,NY
ZOOM SHOW.
Join veteran comedian Liz Miele as she helps you navigate social media to help cultivate a following, get industry attention and make money now and when things open up. Learn best practices in utilizing Instagram, Twitter, Tiktok, Facebook, Youtube, Patreon and Mailchimp (or other mailing lists).
About Liz--
Liz Miele is a NYC comedian that has appeared on Comedy Central, FOX, AXS TV, Hulu and NPR's Wait Wait Don't Tell Me. She's been featured in The New Yorker, NY Times, Runner's World, Psychology Today and The Guardian. She has several viral videos on Youtube, Instagram and Tiktok including jokes "Feminist Sex Positions," "Dating Is Harder for Comedians," and "Fuck Finland" She regularly tours internationally and has three albums out on spotify and itunes including her most recent special, Self Help Me which is free on youtube. For more info visit her web site:
www.lizmiele.com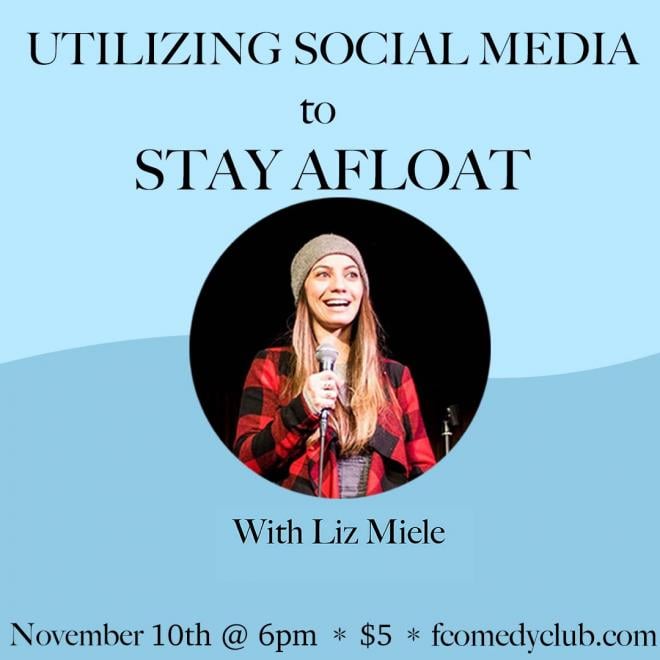 Featuring..