Ticket sales have ended. Please check out one of these upcoming shows!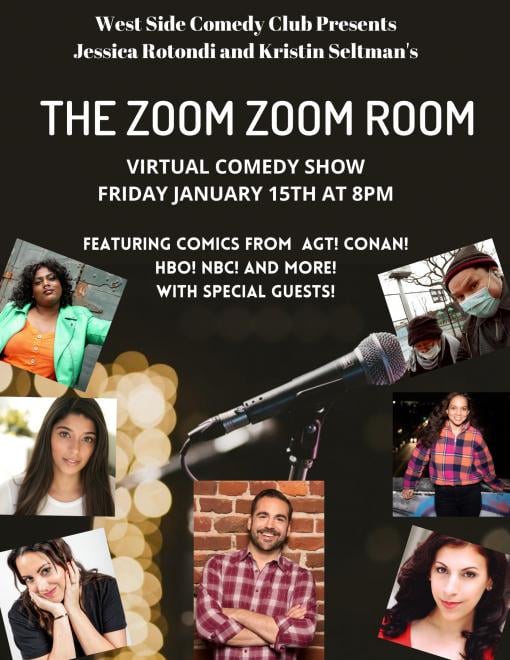 Friday January 15th, 2021 - 8:00PM
The Zoom Zoom Room
F Comedy Club ,New York ,NY
Kristin Seltman and Jessica Rotondi host this bi-weekly stand up show. This week's line up includes Harrison Greenbaum, Rachel Dunbar Daniel Perafan, Linetter Palladino and Malorie Bryant. Lineups subject to change.
LIneup subject to change.