Ticket sales have ended. Please check out one of these upcoming shows!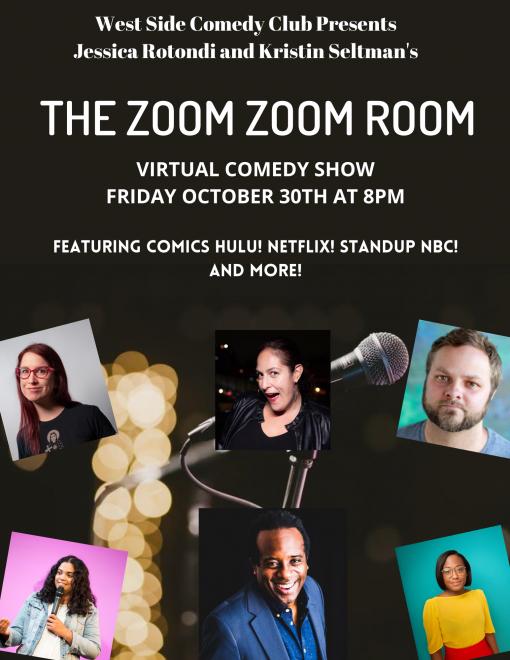 Friday October 30th, 2020 - 8:00PM
The Zoom Zoom Room
F Comedy Club ,New York ,NY
Kristin Seltman and Jessica Rotondi host this weekly stand up show. This weeks line up includes:
Kayt Hester
Michael Clayton
Kenice Mobley
Karmen Naidoo
Rachel Green
Wali Collins
LIneup subject to change.